CONFERENCE
Friday, September 30, at 11am, in the Café du Quai, Jaime del Val (coordinator of the Metabody project) will present the European project, and explain the critical, philosophical and esthetical issues.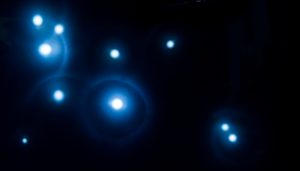 PAYSAGES ÉLECTRONIQUES
Issu d'un travail en collaboration entre l'artiste numérique Arnaud Courcelle et le compositeur Emmanuel Mondolfo, Paysages Electroniques est un ensemble de tableaux interconnectés dévoilant à travers des jeux de lumières, vidéos et sonores une interprétation d'univers issus des paysages du quotidien. Triptyque en trois tableaux, "ground", "middle", et "cosmogologie".
Un seul des 3 tableaux sera exposé à l'occasion de la nuit des chercheurs. Celui-ci, composé de Leds, est en interaction permanente avec la composition sonore, et avec le dispositif </connect>. Emmanuel Mondolfo, Arnaud Courcelle.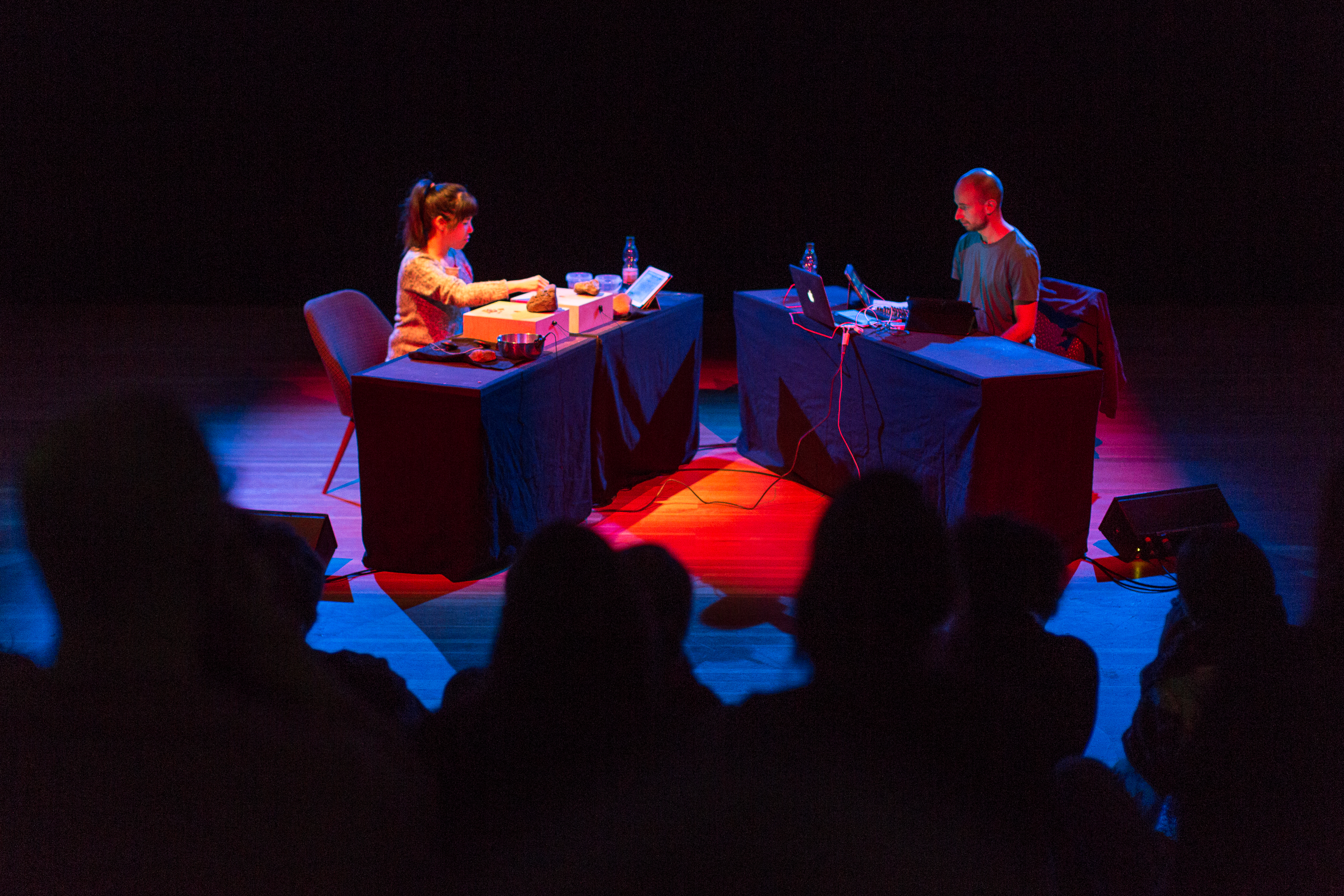 UNBALANCED STONES
Unbalanced Stones is a project of Marcello Lussana, Oscar Palou and Eun-Boram Ahn. The sound of swinging rocks reveals the rhythmic patterns that are hidden in their shapes. This sound events are processed in realtime, creating repetitive beats, organic/granular textures and ambient pads.
Stones "played" by Emmanuel Mondolfo http://unbalancedstones.eu/
info@unbalancedstones.eu
http://shapeplatform.eu/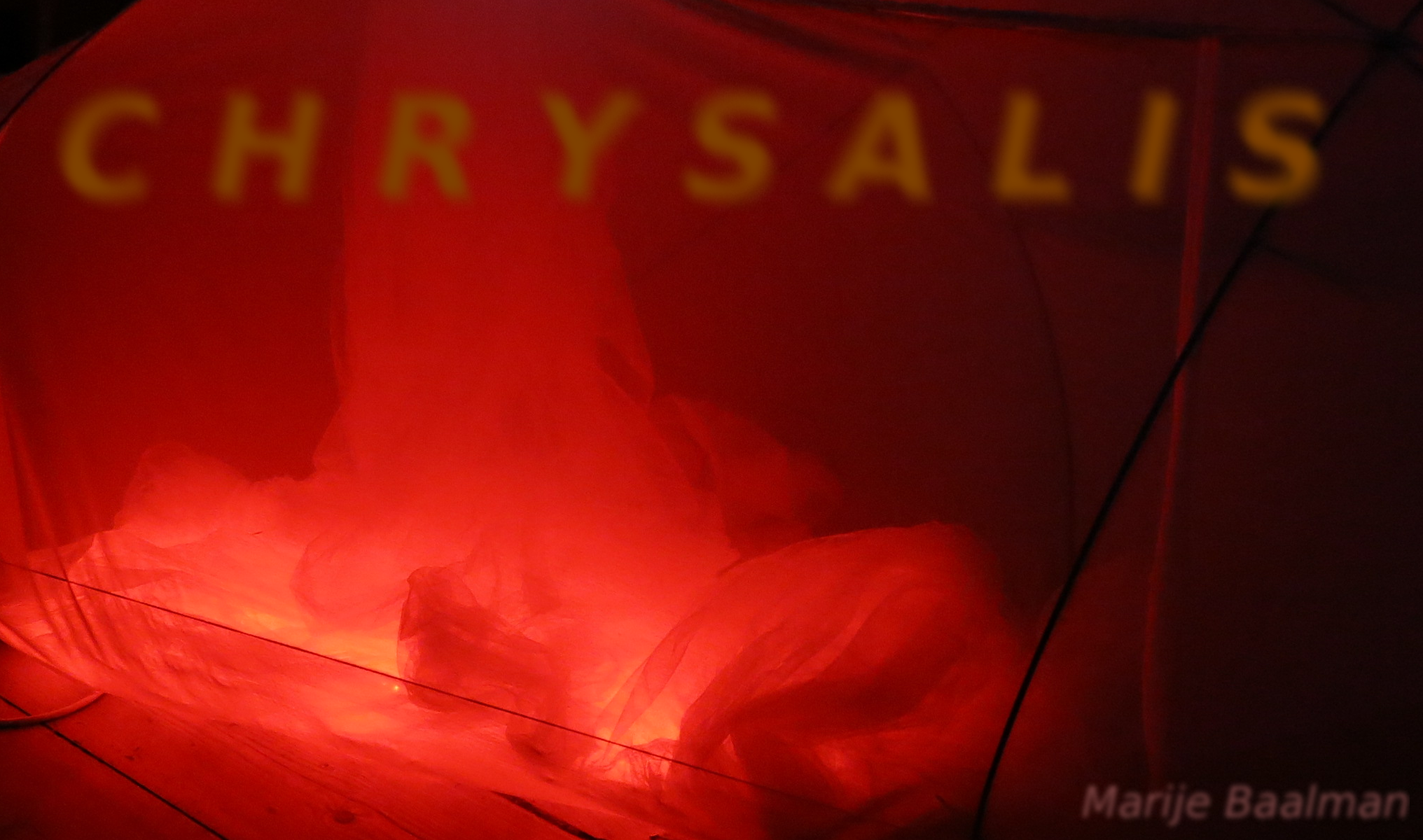 CHRYSALIS
In the sequel – Chrysalis – the focus will be on slow movements and the body as a whole.
Becoming conscious of the minimal movements of the body. It is about interaction on a
long timescale – involving multiple senses (hearing, sight, maybe haptic).
Marije Baalman – artistic concept, performance, sensors, digital coding, sound and light design.
Kobakant (Mika Satomi and Hannah Perner-Wilson) – cocoon design, sensitive textiles.
http://marijebaalman.eu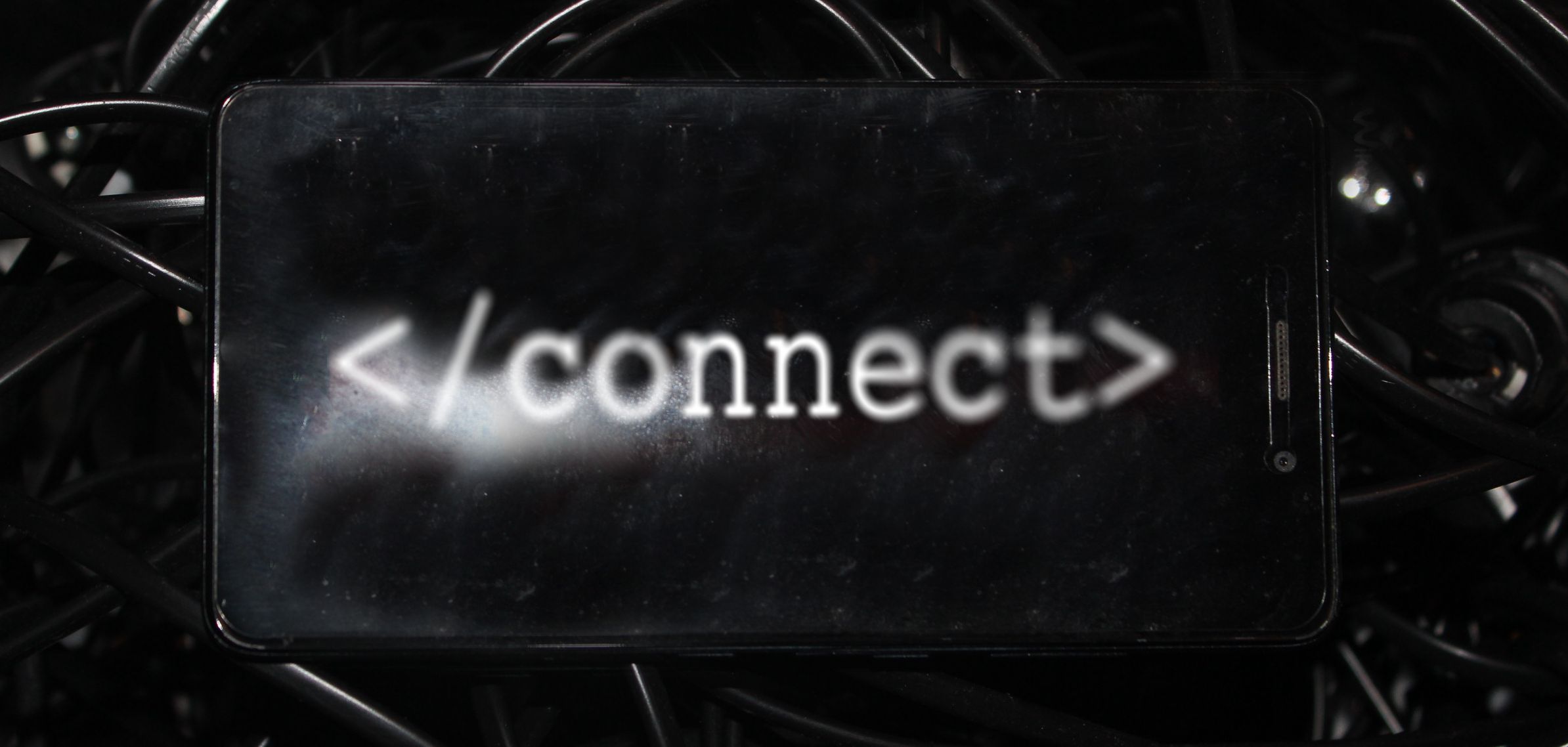 </CONNECT>
Innovative concept of connective-jying created by Arnaud Courcelle, </connect> proposes digital audio-visual environments, video projections, sets with lights, adapted to different spaces, in full continuous interaction with audience members via their smartphones. It puts forward a questioning about esthetics in public space and the responsibility of audiences when they are confronted with a collective work of art. The playground sets up a perpetual exchange between digital actors and physical actors (performers, dancers, in this case). http://arnaudcourcelle.net
Performance conceived with Jean-Marc Matos (choreographer), with the complicity of Marianne Masson and danced by Amélie Segurra, Ambre Cazier, Chloé Caillat, Lauren Coquillat, Mario Garcia Saez, Pauline Lavergne, Orens Mallard and Eugénie Petit.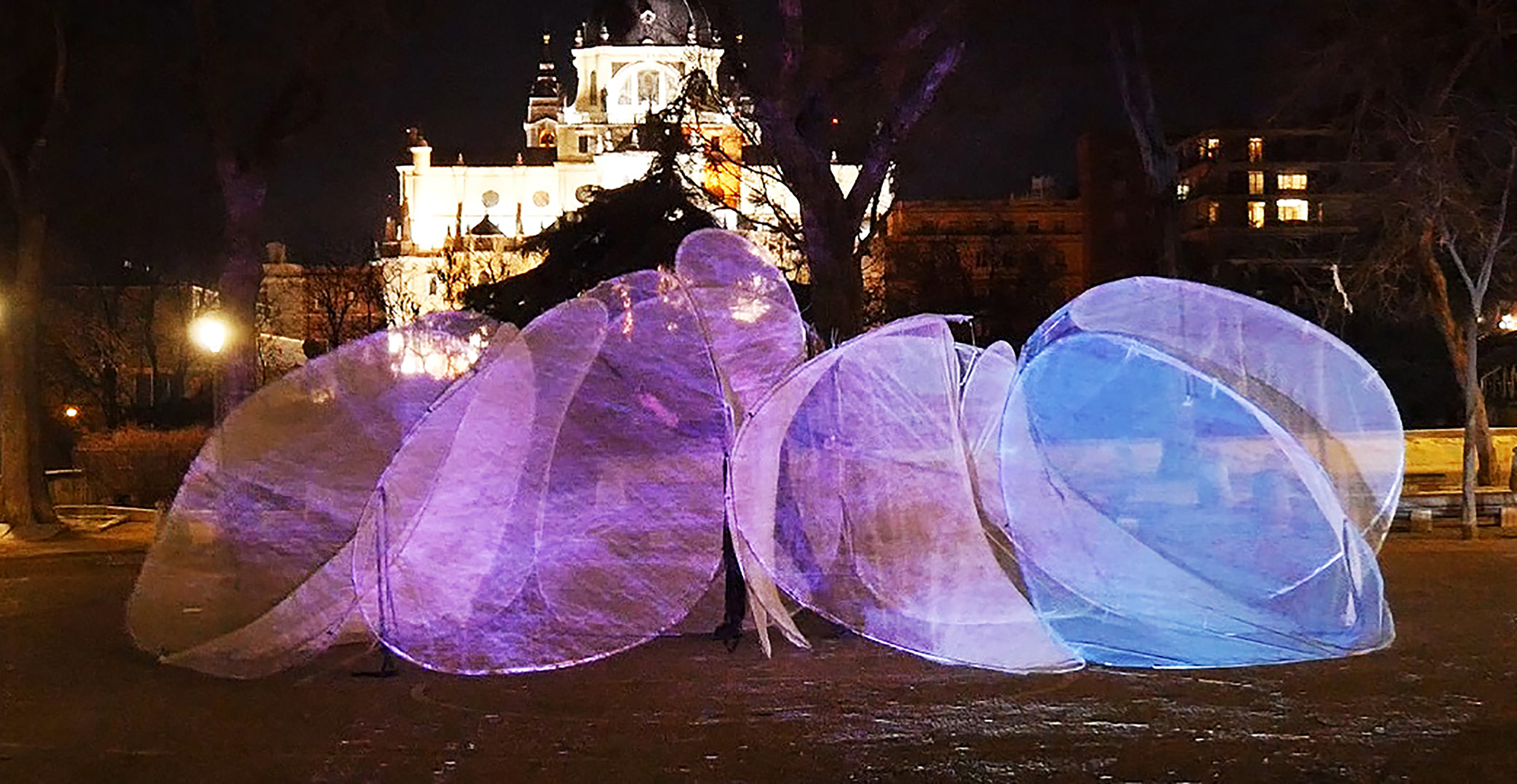 METATOPIA
is an interactive multimedia performative environment  for outdoor and indoor spaces that involves interactive architecture modules that mutate physically as well as 3D immersive digital environments and spatialised sound that constitute a participatory environment for the audiences in open urban spaces as well as performative environments for dance. METATOPIA is an outcome of the METABODY European project.
METATOPIA inclue la participation directe de partenaires venant d'Espagne, de France et des Pays-Bas.
Coproduction METABODY : Reverso (Espagne) – K. Danse (France) –  Marije Baalman (Pays-Bas)
Metatopia-Metatope-Flexinamics Concept and coordination: Jaime del Val (Reverso, Spain)
Metatope building and Flexinamics building techniques: Cristian García and Jaime del Val (Reverso, Spain)
Amorphogenesis – concept: Jaime del Val (Reverso, Spain)
Amorphogenesis – visuals: Jaime del Val and Dieter Vandoren
Amorphogenesis – sound: Jaime del Val, Dieter Vandoren, Marije Baalman, Marcello Lussana
Touch interfaces and sound: Marcello Lussana
Performers/dancers: to be confirmed
Choreographic development: Jean-Marc Matos – K. Danse
Amorphogenesis – 3D visuals programming: Dieter Vandoren (Netherlands) after concept by Jaime del Val (Reverso, Spain) – 3D meshes: Jia Rey Chang (TUDelft-Netherlands) after concept by Jaime del Val (Reverso, Spain)
Development of embedded sensors, motors and actuating systems: Marije Baalman (STEIM-Netherlands) (hardware and software engineering), Nicoló Merendino (STEIM-Netherlands) (design) and Jaime del Val (Reverso, Spain) (concept).
Collaboration on audience interaction and choreographic strategies: Jean-Marc Matos, (K. Danse, France)
Microsexes – concept, visuals and sound: Jaime del Val (Reverso, Spain)
Disalignments movements techniques: Jaime del Val (Reverso, Spain)
Illegible Affects – concept: Jaime del Val (Reverso, Spain) – Software for analysis of movement expressive qualities: Casa Paganini-InfoMus Research Centre, University of Genoa, Center for Digital Creation Le Cube (Issy Les Moulineaux)
Design consultant: Michele Danjoux (Dap-Lab, UK)
www.metabody.eu
CHINK
"Pour des raisons indépendantes de notre volonté et de toute dernière minute nous sommes désolés de vous informer que l'équipe artistique n'est pas en mesure d'assurer la prestation live".
A la place est proposée la projection du film documentaire.
Hocine danse, signe, se met en scène, Hocine est sourd. De Toulouse à Arnhem, en passant par Strasbourg, le danseur nous entraîne… Une invitation dans un monde sans bruit ni silence, où l'on écoute avec ses yeux. Dans cette aventure au goût de rencontre artistique, des sourds et des entendants explorent l'interstice du milieu.Collectif VISCORE. SJ+VJ+Dj=VSDj « VUSICIAL SIGN LANGUAGE »
contact@arboresign.org, sto-profil@hotmail.fr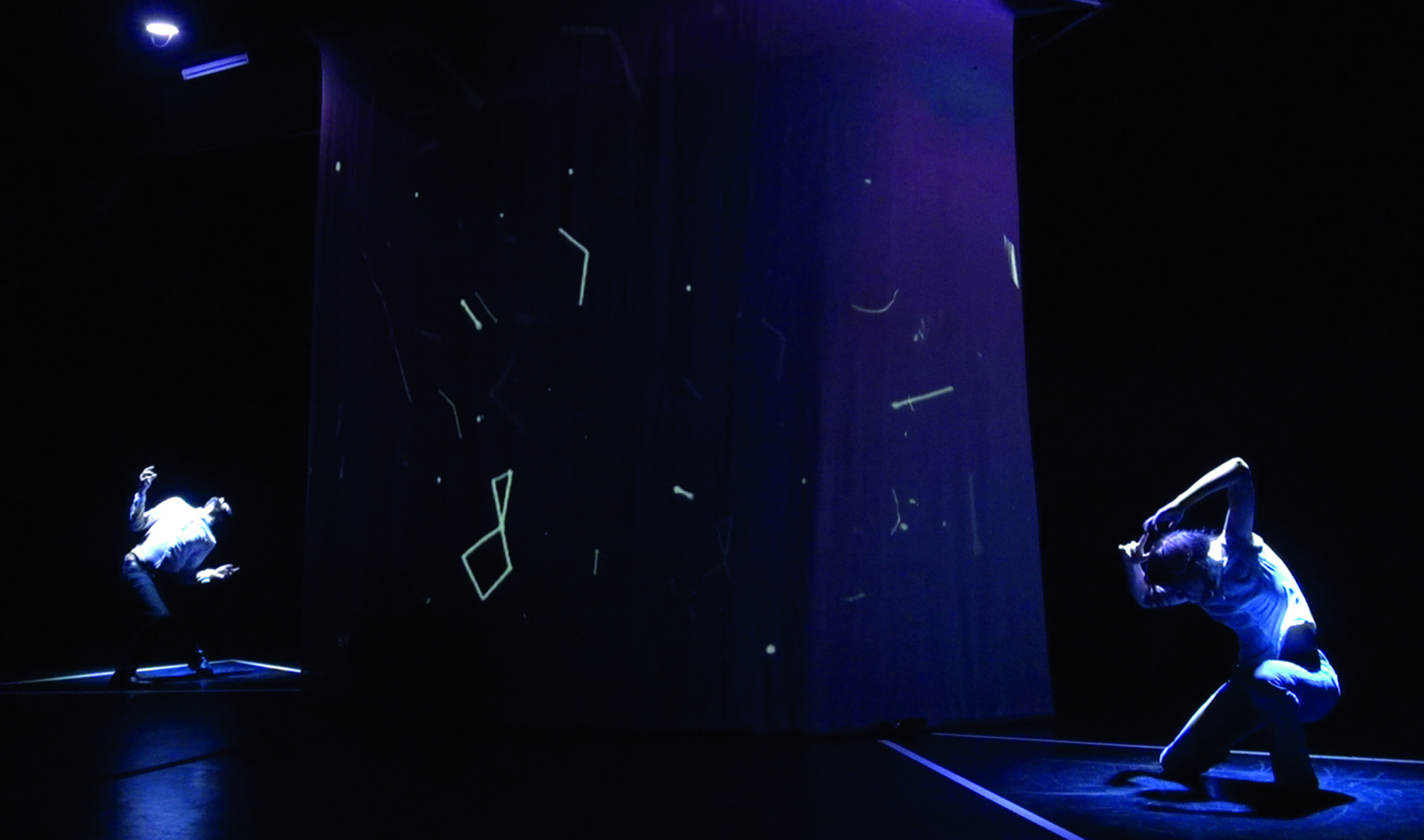 ERRANCE
Interactive, immersive installation, choreographic performance, audience participation.
A unique environment as a shared experience between choreography, sensitive bodies and a community of audience members.
Choreography/staging / concept: Anne Holst & Jean-Marc Matos
Partners (video, generative images): Aurélie Dumaret & Emilie Villemagne (1minute69) www.1minute69.com
Dancers, performers: Marianne Masson & Mario G. Sáez
Interactive environment programming: Arnaud Courcelle
Original musical composition: Emmanuel Mondolfo
Technical installation: Yarol Stuber
photo credits: Fabien Leprieult
video shooting: Claude Jeanmart
http://www.k-danse.net/errance-2  kdmatos@orange.fr
http://www.1minute69.com/projet/errance-installation-interactive/  
1minute69
Emilie Villemagne (collectif 1minute69) proposes specific video projections adapted to the Errance set-up, during the evening, in the exhibition Hall.
www.1minute69.com
MEETINGS BETWEEN ARTISTS AND SCIENTISTS
All along the evening open meetings with the audience will take place, at the end of each performance, and the thematics will be able to be debated, and more …
TIME
PLACES
PROJECTS
7:00 pm
"Aquarium" next to Patio 2
Paysages électroniques et </connect> /installations
7:30 pm
Patio 1
Unbalanced Stones /concert
8:00 pm
Patio 1
Chrysalis/performance
8:30 pm
"Aquarium" and Patio 2
</connect>/performance
9:30 pm
Allées Jules Guesde n°37
Metatopia/performance
10:30 pm
The terrace of the Café du Quai
Chink/documentary film

11:00 pm
Exhibition Hall
Errance/performance
and projections 1minute69